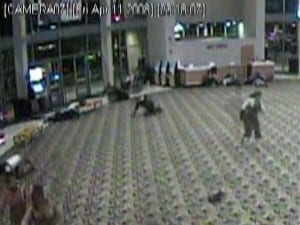 Course Dates: Open-ended
Enrollment Dates: Enroll Anytime
Who can Enroll: Students are added by instructors.
Course Language: English
Price: FREE
About this course
In this program Lt. Ray Garcia and Det. Scott O'Connor are on assignment at an El Segundo, CA movie theater working security. They had both worked this assignment before, and it had been a very routine evening. At one point they are both called over by the manager who needed help resolving a dispute with a patron demanding a refund without a receipt. Before they know it, a raging gun battle erupts and they find themselves in the fight for their lives.