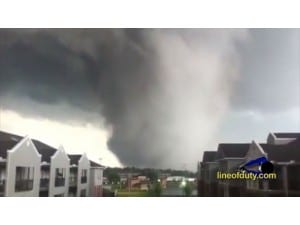 Course Dates: Open-ended
Enrollment Dates: Enroll Anytime
Who can Enroll: Students are added by instructors.
Course Language: English
Price: FREE
About this course
During the last days of April 2011, the United States experienced one of the worst tornado outbreaks in her history. From April 25-28 358 tornadoes were confirmed in 21 states from Texas to New York. On April 27, 2011 one of these tornadoes touched down in Greene County, AL and roared northward through Tuscaloosa County devastating downtown Tuscaloosa and surrounding areas. This F4 tornado left a path of destruction 37 miles long and up to 1.5 miles wide through Tuscaloosa. The destruction was so complete it was compared by some to a weapon of mass destruction. In this program we will look at the public safety response to such a catastrophe, interviewing the officers involved and asking what lessons there are to be learned.