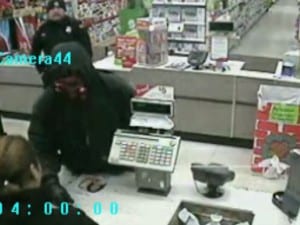 Course Dates: Open-ended
Enrollment Dates: Enroll Anytime
Who can Enroll: Students are added by instructors.
Course Language: English
Price: FREE
About this course
Officer Joshua Campbell is dispatched to a Walgreens pharmacy to pick up surveillance video of an armed robbery that took place just a few hours earlier around 2:15 am. As he enters there is a customer in the store at the counter allegedly buying a pack of gum. Even with Officer Campbell standing right behind the counter in the direct line of sight of the checker (the same checker involved in the armed robbery just a few hours earlier) he witnesses this 'customer' reach over the counter and start emptying the register. He must then quickly decide how best to proceed after witnessing this felony right before his eyes.