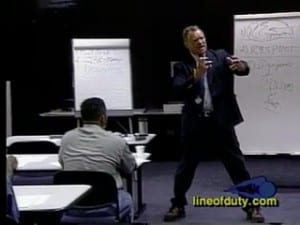 Course Dates: Open-ended
Enrollment Dates: Enroll Anytime
Who can Enroll: Students are added by instructors.
Course Language: English
Price: FREE
About this course
It's called "martial arts for the mouth" and is yet another weapon in the street officer's arsenal. George Thompson has a national reputation for teaching officers how to communicate with subjects in a manner which will maximize compliance, and minimize risk. In this program, Thompson goes over his 5 and 8 step programs point by point and explains why and how you can be more effective in communicating on the street. His program is a proven success and all but guarantees to upgrade your effectiveness.