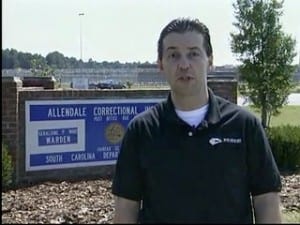 Course Dates: Open-ended
Enrollment Dates: Enroll Anytime
Who can Enroll: Students are added by instructors.
Course Language: English
Price: FREE
About this course
Richard Blackburn, the convicted killer of South Carolina State Trooper Mark Coates, is interviewed for the first time. Learn from Blackburn's personal insights as to his motivation and state of mind during this tragic incident, from Volume 01 Program 04. Blackburn explains what he believes might have defused the situation before it got "out of control." This program will be an expanded version (approx. 45 minutes) of our normal format.