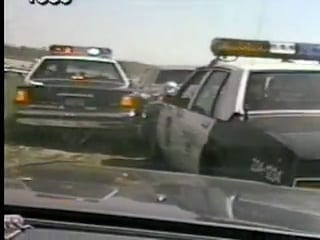 Course Dates: Open-ended
Enrollment Dates: Enroll Anytime
Who can Enroll: Students are added by instructors.
Course Language: English
Price: FREE
About this course
One of the most powerful and emotional law enforcement training videos ever produced. A veteran trooper is killed along a South Carolina highway, despite the fact that he shoots and hits the suspect five times.

Learn about events leading up to the shooting:
South Carolina Trooper Mark Coates makes traffic stop of speeding
motorist Richard Blackburn
Blackburn initially is very cooperative and answers all trooper's questions
readily
However, after several minutes when Trooper Coates asks Blackburn if he
can pat him down for a possible weapon, Blackburn hesitates and seems to
exhibit sudden signs of nervousness
As Coates begins the patdown, Blackburn erupts in fury and shoves the
officer to the ground, while brandishing a six shot revolver
Coates begs and implores Blackburn to calm down, but as the trooper makes
a move to get up and back away, Blackburn fires his gun .....
The entire shooting is caught on Trooper Coates' cruiser cam, and the aftermath is also captures on Coates' cruiser cam and at least one  arriving officer's cruiser cam. 
The resulting training program produced by In the Line of Duty (of Saint Louis) becomes one of the most powerful and most viewed law enforcement training programs in history. Including interviews with virtually every back-up officer who was present that night end up providing absolutely critical lessons learned, and the program is has become the standard for training in many law enforcement agencies across America.
20 years after the shooting of Trooper Coates
In the Line of Duty  produced a follow-up program in which the South Carolina Highway Patrol enumerated the many changes that have been made in policy and tactics as a result.
1  year of so after the first program was produced, In the Line of Duty did an in-depth interview with Trooper Coates' killer Richard Blackburn
at the prison where he is serving his sentence. Blackburn offered insight and (his) reasons for taking the horrible actions he did that night, and the program is a vital supplement to the tragic incident's complete overview and scrutiny.