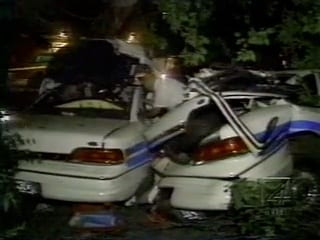 Course Dates: Open-ended
Enrollment Dates: Enroll Anytime
Who can Enroll: Students are added by instructors.
Course Language: English
Price: FREE
About this course
Any law enforcement agency could face the same thing, a disturbed or unbalanced subject hijacks a large vehicle and runs amok in traffic. Whether it's a huge semi-truck, a large bus, or four-wheel drive vehicle, it could happen. See how the San Diego P.D. responded with tremendous communication and skillful planning after a disturbed military veteran commandeered a tank from a national guard armory.