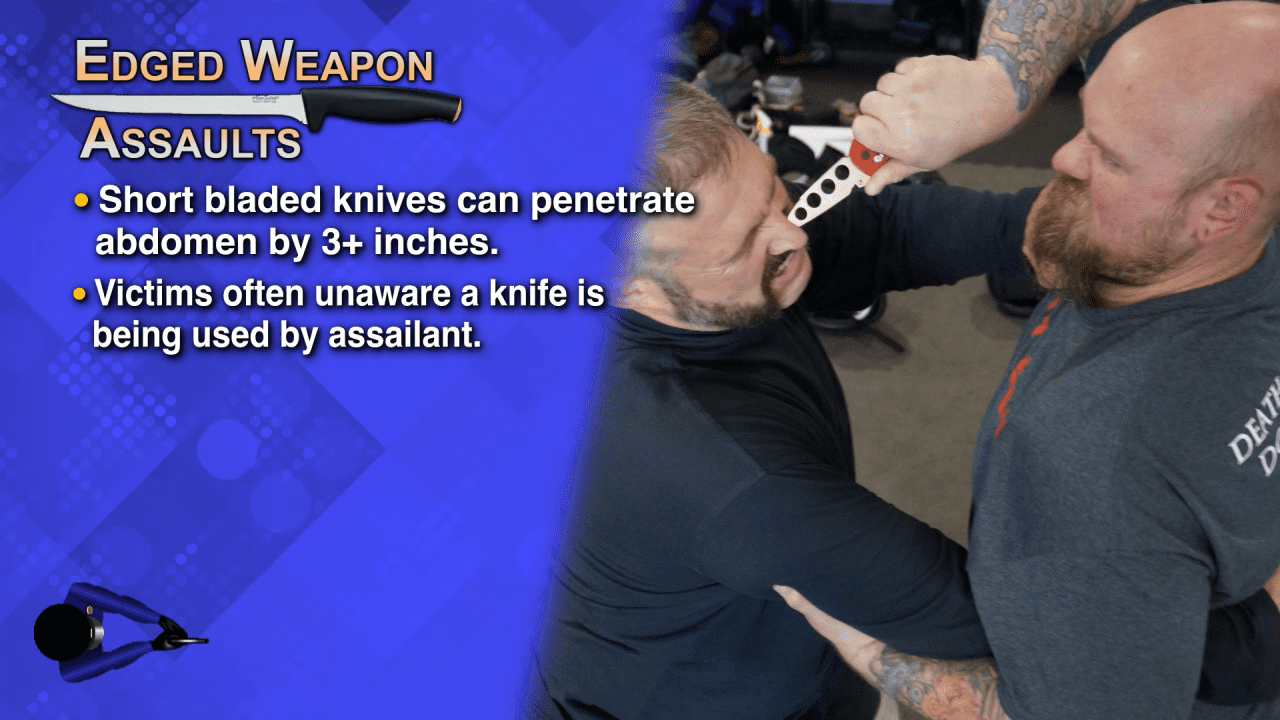 Course Dates: Open-ended
Enrollment Dates: Enroll Anytime
Who can Enroll: Students are added by instructors.
Course Language: English
Price: FREE
About this course
Overview
This program features a vast amount of information for officers who will, likely, deal with edged-weapons' wielders during their career. It includes a plethora of crucial teaching points about the most common mistakes an officer (or human being) will most often make when confronted by such subjects. It also includes counters and/or remedies for officers to practice, train and use to hone their edged-weapons responses and skills. Prominently, the course includes excellent instruction and training from Sgt. (Ret.) Erwin Ballarta of the Texas D.P.S. who for many years was one of the nation's premiere teachers regarding edged-weapon response by law enforcement.
Course Video Preview: