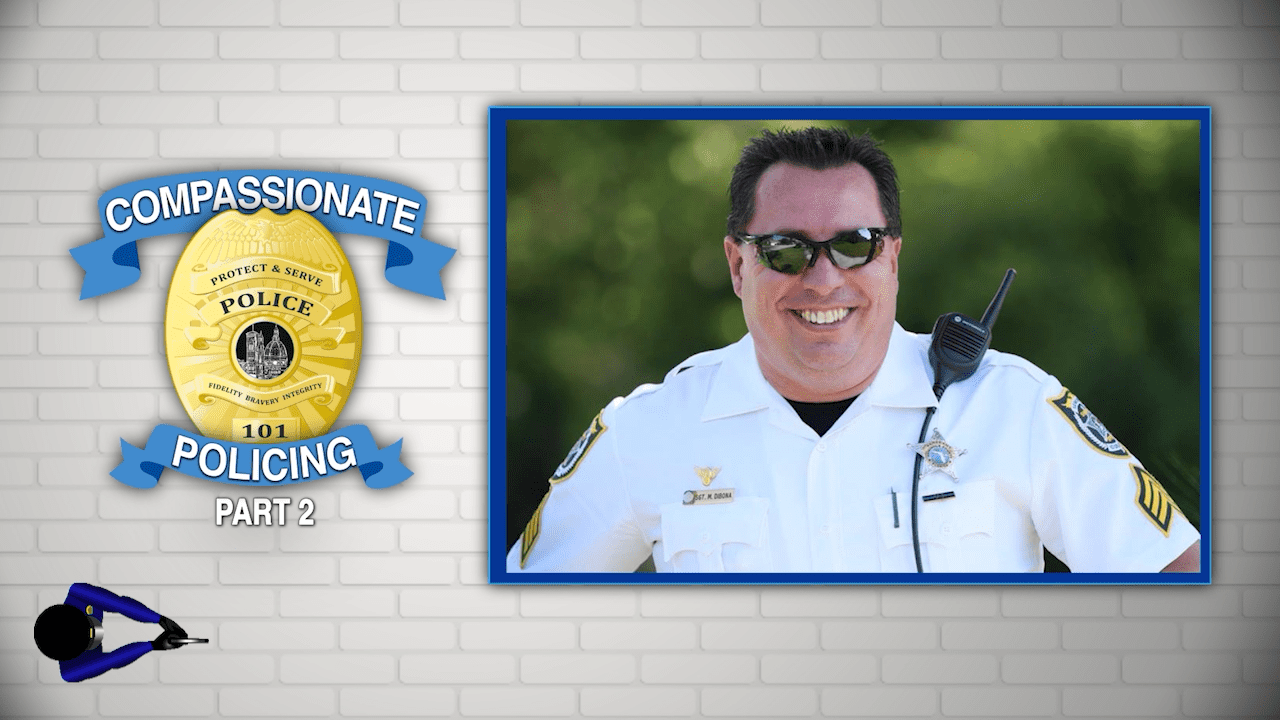 Course Dates: Open-ended
Enrollment Dates: Enroll Anytime
Who can Enroll: Students are added by instructors.
Course Language: English
Price: FREE
About this course
Overview
In Part Two of this two-part training program, we talk with Line of Duty Technical Adviser Mark DiBona. As a retired (33-year veteran) law enforcement officer, Mark shares important lessons learned from his past experiences. Learning how to relate to people and find common ground has really helped Mark in relating to subjects who may be angry, distraught, confused or even emotionally disturbed. His approach to law enforcement was to be able to empathize with people rather than come in with a heavy-hand (if at all possible). We will dive deeper into the concept of compassionate policing in this program.
Comforting Victims
Responding to a fatal car crash can be very traumatic. E.M.S and Fire are trying to save lives and rescue victims from vehicles. But what to do with the uninjured survivors…. especially when it is a little child whose father has just been killed?
Colorado Officer Nick Struck had to deal with this very situation. He responded to a fatal car crash where a little girl was uninjured, but the rest of the family was critically-injured and the father killed.
The only thing Officer Struck could do was comfort the little girl. He distracted her from the horrific crash-site by singing "Twinkle Twinkle Little Star" to her. And it worked.
"Acts of compassion like this are what separates good cops from great ones." (Ret. Las Vegas Metropolitan Police Lieutenant Randy Sutton).
Course Video Preview: