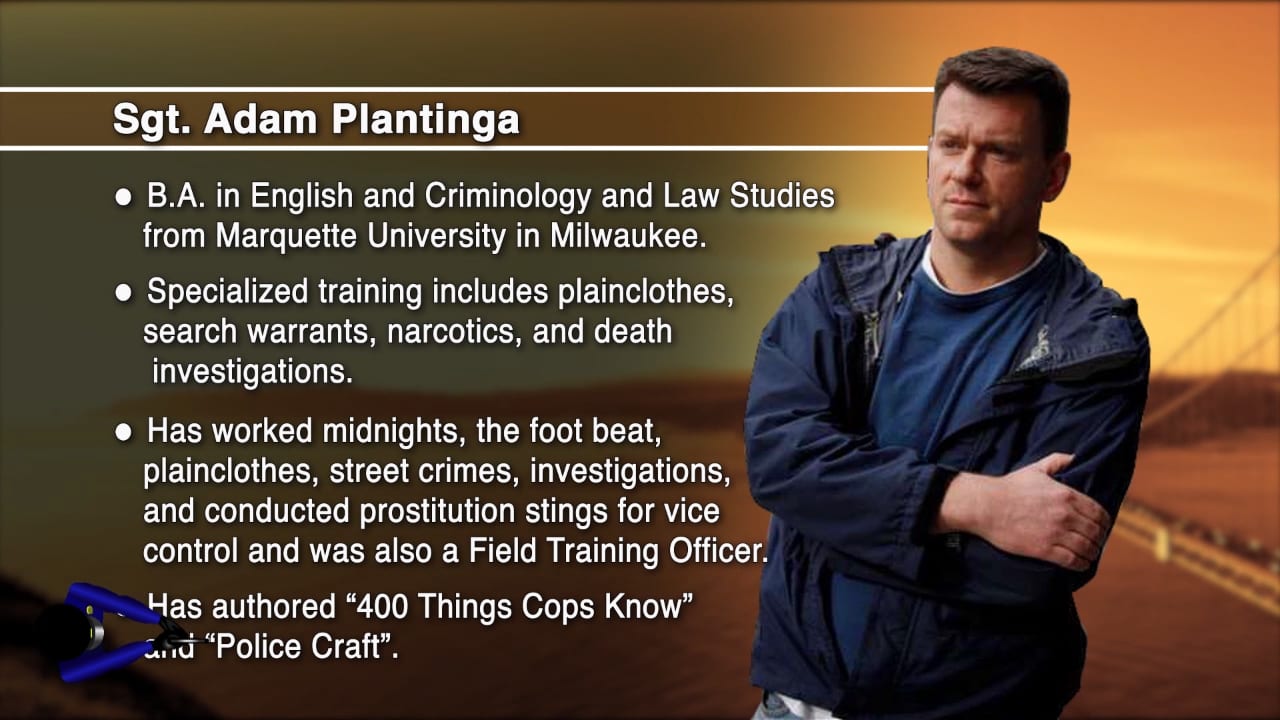 Course Dates: Open-ended
Enrollment Dates: Enroll Anytime
Who can Enroll: Students are added by instructors.
Course Language: English
Price: FREE
About this course
In this training program, we talk with Sgt. Adam Plantinga of the San Francisco Police Department. He is a 17 year veteran of law enforcement and has authored two books dealing with police and policing. He shares his knowledge on many aspects of law enforcement including helping victims of domestic violence, performing a thorough walk-through at death scenes, how child killers affect an entire city and many other potentially life-saving tips and tactics.
Sgt. Adam Plantinga
B.A. in English and Criminology and Law Studies from Marquette University in Milwaukee.
Specialized training includes plainclothes, search warrants, narcotics, and death investigations.
Has worked midnights, the foot beat, plainclothes, street crimes, investigations, and conducted prostitution stings for vice control and was also a Field Training Officer.
Has authored "400 Things Cops Know" and "Police Craft".
Course Video Preview: