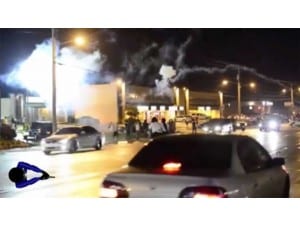 Course Dates: Open-ended
Enrollment Dates: Enroll Anytime
Who can Enroll: Students are added by instructors.
Course Language: English
Price: FREE
About this course
In this Documentary, Ron Barber sits down with Chief Jon Belmar, of the St. Louis County(MO) Police Department, for an exclusive one-on-one interview. The topic of discussion is Ferguson and the lessons learned. Chief Belmar was at the epicenter of this incident that garnered international attention.
In the Line of Duty's 'Ferguson, The Lessons Learned' is an debrief of law enforcement's actions following the officer-involved shooting death of Michael Brown in Ferguson, Missouri. The  film circumscribes an in-depth interview with St. Louis County Police Chief Jon Belmar, who was at the center of the storm.
Documentary Video Preview: