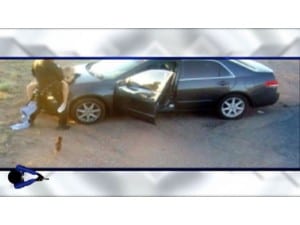 Course Dates: Open-ended
Enrollment Dates: Enroll Anytime
Course Language: English
Price: FREE
About this course
This is episode 3 in our series of police training programs designed to provide officers and students with a wide-variety of safety and tactical tips. In a fast-paced format, topics highlighted are:
Beware of the ' jack-in-the-box', subjects who can spring out of a vehicle's
trunks or other enclosed, closeted spaces you'd frequently not anticipate
Beware slight or small subjects who can wriggle out of handcuffs
Response to natural disasters
Compromise ethics at your own peril
Remember, felons and violent offenders and wanted subjects also have
vehicle accidents and crashes.
A subject's footsteps may be as identifiable as his/her voice or other
physical characteristics
Always thoroughly check couches and under cushions when clearing a
drug or dope house
Many more important officer safety tips are included in this exclusive training video from In the Line of Duty.