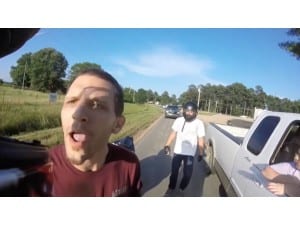 Course Dates: Open-ended
Enrollment Dates: Enroll Anytime
Course Language: English
Price: FREE
About this course
In this historic training video, law enforcement officers are given a variety of "golden nuggets" of survival information in a fast-paced format. These are crucial, potentially life-saving street smarts for officers.
Lessons include:
Never standing in front of a subject's vehicle
Use of deadly force
Identifying signs of child abuse
Avoiding ambush situations
Head on a constant swivel
Reading Miranda rights
Use of the head butt
High speed pursuits and the Fourth
Amendment
Uncovering mass shooting plots and
the internet
Much more in this training program designed to provide law enforcement officers with quick tactical safety tips and information.