Purchase our programs by visiting our Store Catalog, or with an Annual Subscription to the entire library.  For more information, contact us at 1-800-462-5232 or info@lineofduty.com.
V15P04 – Mythbusting
In this program we outline some myths that are repeated so often officers believe they are gospel truth—until, as we see, nothing but stark reality or the loss of lives convinces them they're untrue.
Details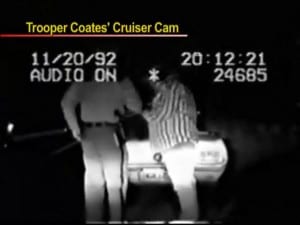 V15P01- Killing of Trooper Coates: What Has Changed Since
This program deals with updates the South Carolina Highway Patrol (SCHP) has made since the death of Trooper Mark Coates on November 20, 1992. It is in his memory that this program is dedicated, as well as to the memory of the other 49 SCHP troopers who, as of this program, have given their lives since the patrol was organized in 1931.
Details