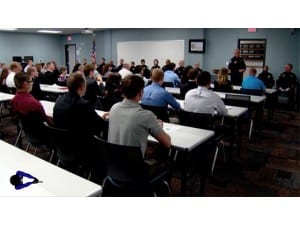 Course Dates: Open-ended
Enrollment Dates: Enroll Anytime
Who can Enroll: Students are added by instructors.
Course Language: English
Price: FREE
About this course
In this program, we will focus on the training officer and classroom education. Sgt. Richard Simpher, now retired, was at St. Louis Police Academy for 14 years. He was an instructor for eight years, spent 3 years as Asst. Director and then the next three as Director. He shares his thoughts on what has worked well in the classroom setting and, also, what can derail an instructor. From guest instructors to having the right equipment, he covers it all in this program.