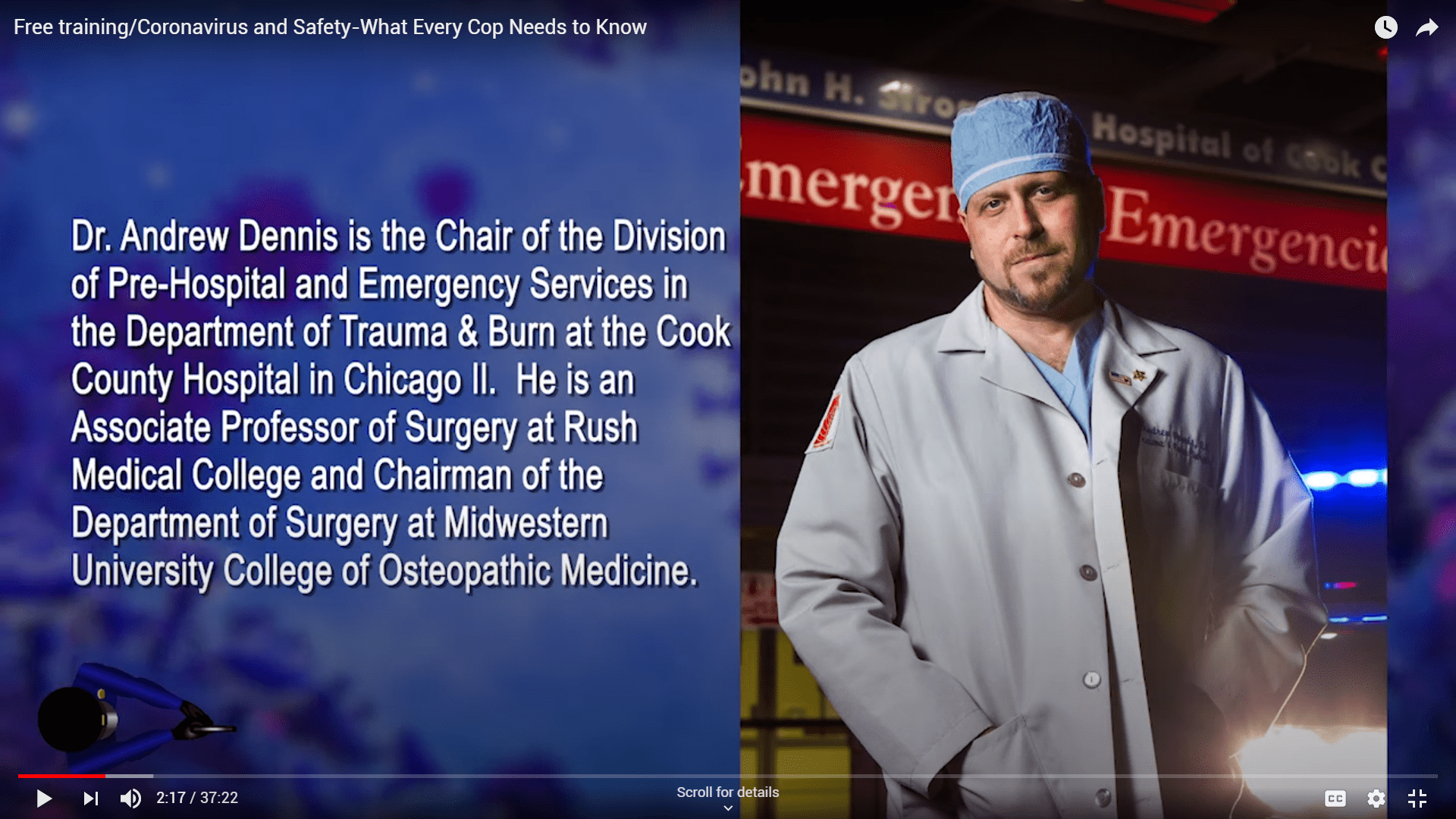 Course Dates: Open-ended
Enrollment Dates: Enroll Anytime
Who can Enroll: Students are added by instructors.
Course Language: English
Price: FREE
About this course
Overview
In this training program, we talk with Dr. Andrew Dennis, a nationally-prominent trauma surgeon who also happens to be a full-time cop. Dr. Dennis talks about policing during a pandemic and what changes law enforcement may go through in the future. He also covers training and safety during these challenging times. This training program has been made free for all law enforcement officers. Please share with others who may benefit from this program.
Background
Dr. Andrew Dennis is the Chair of the Division of Pre-Hospital and Emergency Services in the Department of Trauma & Burn at the Cook County Hospital in Chicago, IL. He is an Associate Professor of Surgery at Rush Medical College and Chairman of the Department of Surgery at Midwestern University College of Osteopathic Medicine.
Dr. Dennis brings more than twenty years' experience in public safety including extensive experience in the fire service, EMS and law enforcement. He currently serves as the sworn Director of Medical Operations for the Cook County Sheriff's Office, the Northern Illinois Police Alarm System and the Associate Medical Director for the Illinois State Police.
Dr. Dennis is the author of "Officer Down, A Practical Guide for Surviving Injury in the Street" published by Kendall Hunt. He currently serves as Executive Medical Advisor on the NBC primetime shows, Chicago Med, Chicago Fire and Chicago PD.
Course Video Preview: