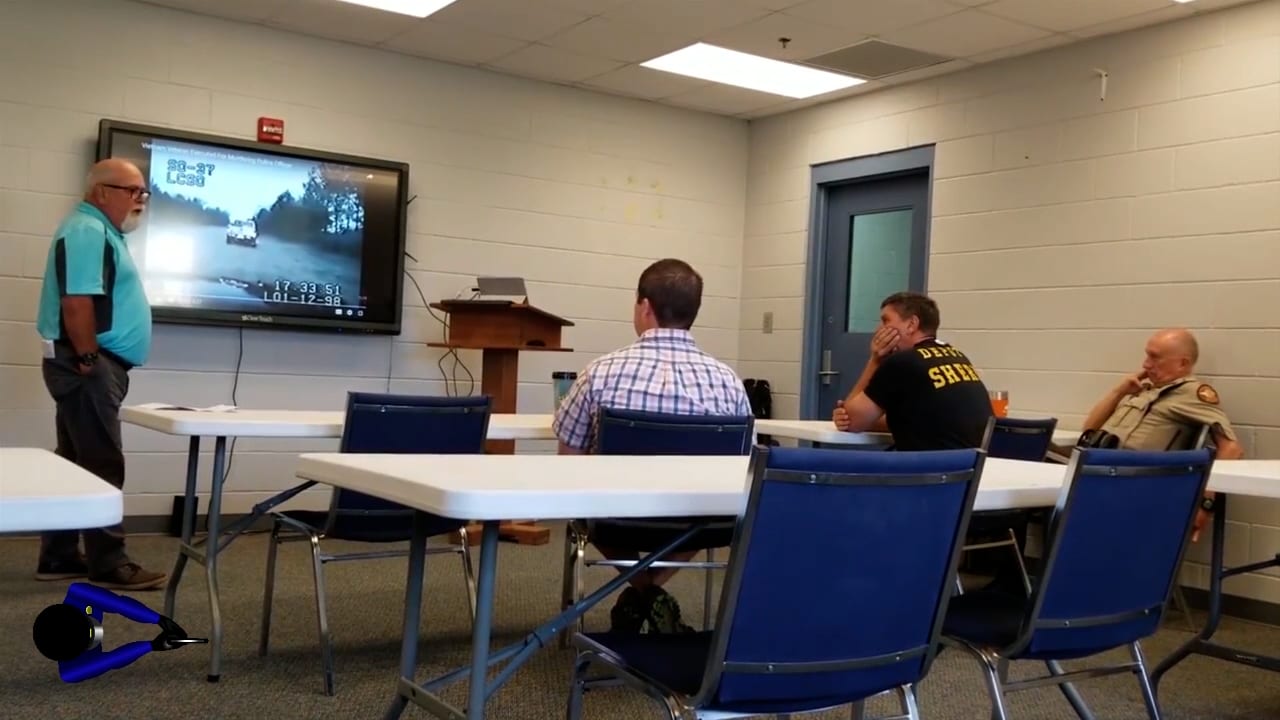 Course Dates: Open-ended
Enrollment Dates: Enroll Anytime
Who can Enroll: Students are added by instructors.
Course Language: English
Price: FREE
About this course
Overview
In this training program, we talk with Kirk Dinkheller, father of Dpty. Kyle Dinkheller, who was shot and killed on a traffic stop in Georgia in 1998.
It ultimately became Volume 7 Program 2 from In the Line of Duty and remains one of the most vital law enforcement training programs ever produced.
Kirk spends much time traveling to departments all over the country telling the story of Kyle. His hope is that, in death, Kyle's story will be a warning to other officers and potentially help save their lives. This program revisits the many lessons learned from that fatal traffic stop and includes much updated information for your review.
RECAP OF THE INCIDENT
Deputy Kyle Dinkheller (Laurens County, GA) was minutes from being off duty when he encountered a speeding pickup truck going 98 mph.  The deputy was an ICE (Interstate Criminal Enforcement) officer who dealt with traffic infractions, speeding and the occasional drug bust. This was a low risk or unknown risk stop for speeding.  He radioed in the speeding infraction, made a U-turn in the median and pursued the vehicle.
The driver, Andrew Brannan, stopped his vehicle, exited and started a crazy, dancing jig in the middle of the road while swearing at the officer and shouting 'I'm a god-damned Vietnam vet."   At first, he ignored Dinkheller's commands to step towards the deputy, which always began with `Sir'.
When he finally complied, he attacked the deputy and a scuffle ensued.  The deputy implemented the use of his asp and ordered Brannan to `get back'.   This procedure was repeated, but after what appeared to be a second scuffle, the suspect returned to his vehicle and retrieved an M-I Carbine from under the seat.  The first shots were fired nearly 50 seconds after Brannan returned to his vehicle despite the deputy's commands.
Brannan ignored the repeated commands to put the gun down, and Deputy Dinkheller apparently fired the first shot.  Brannan, a Vietnam veteran, advanced, firing on the deputy.   Dinkheller returned fire, but succeeded only in breaking a window in the driver's side of the pickup and wounding Brannan in the stomach.   Using `suppressive fire',   Brannan systematically, methodically shot Dinkheller in the arms and legs; exposed areas that were not by covered by Dinkheller's protective vest, slowly executing him. Reloading his weapon Brannan continued firing with the final death shot to Dinkheller's right eye.
Course Video Preview: