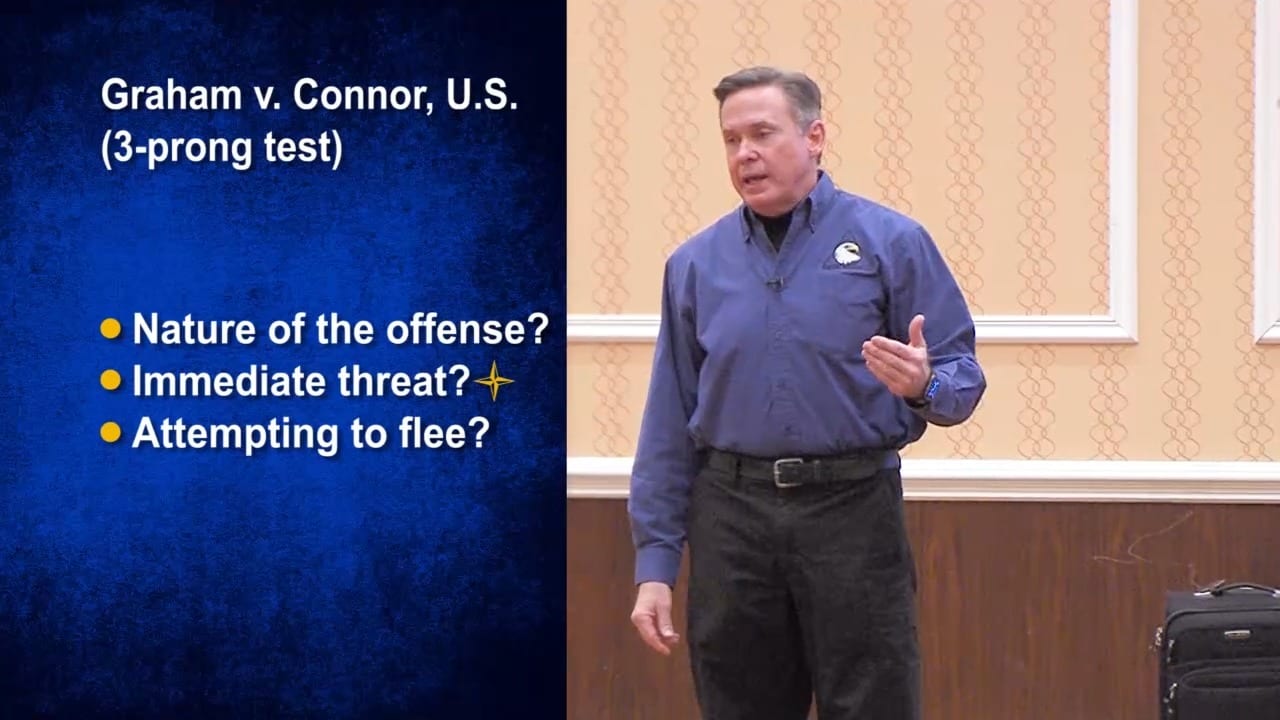 Course Dates: Open-ended
Enrollment Dates: Enroll Anytime
Who can Enroll: Students are added by instructors.
Course Language: English
Price: FREE
About this course
This course covers the topic of officer liability and the many factors that contribute to officers using excessive force, hurting himself or others, he/she getting killed. Pertinent court cases will be discussed, which influence the officer's level of response. Recent areas of high liability will be covered, as well as other factors that lead to increased liability.
This course was taken from classroom instruction by Chuck Joyner. He is in law enforcement and also the President of Survival Sciences, LLC.
You will learn:
To identify the primary cause of officer's deaths and injuries.
Be able to discuss pertinent court cases guiding your Use of Force decision-making.
Be able to apply the Dynamic Resistance-Response Model (DRM)
Identify recent areas of high-liability.
Identify factors that increase your liability.
Course Video Preview: