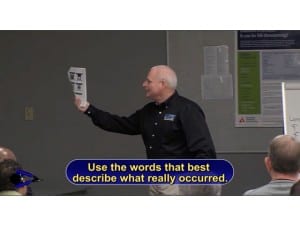 Course Dates: Open-ended
Enrollment Dates: Enroll Anytime
Who can Enroll: Students are added by instructors.
Course Language: English
Price: FREE
About this course
How many times have you looked forward to report writing with the same anticipation as raking your fingers across a chalkboard? For every use of force there will be an accompanying use of force report. Meaning you can make it or break it with the written word. "Do you think it's important to understand how we are attacked in litigation? Of course it is. Write it like it is," says trainer Kevin Dillon. This program will show you how report writing may just be a long lost and best friend.