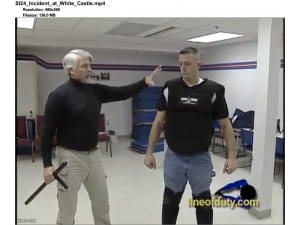 Course Dates: Open-ended
Enrollment Dates: Enroll Anytime
Who can Enroll: Students are added by instructors.
Course Language: English
Price: FREE
About this course
This video documents in complete detail one of the most controversial incidents in the history of the Cincinnati Police Department. The incident centers on the attempted arrest of a 350 pound man high on drugs. He resisted arrest and fought with officers for several minutes before they finally subdued him with batons. However, he died at the scene. The officers did everything right, but the outcome was wrong. Many lessons learned here.