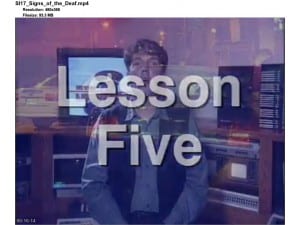 Course Dates: Open-ended
Enrollment Dates: Enroll Anytime
Who can Enroll: Students are added by instructors.
Course Language: English
Price: FREE
About this course
Like the program dealing with Spanish commands, this video takes officers through the most commonly used signs of the deaf one might encounter on the street. It's perfect for officers who need to learn these commands over several sessions, because like the Spanish commands, this program can be easily learned. It's also a must addition to a departmental video library, because it proves the department concern over officer/citizen safety and departmental liability issues.