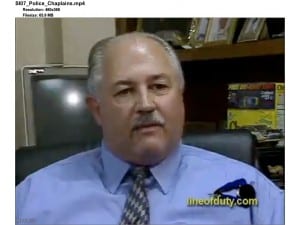 Course Dates: Open-ended
Enrollment Dates: Enroll Anytime
Who can Enroll: Students are added by instructors.
Course Language: English
Price: FREE
About this course
The police chaplain is playing an increasingly more important role in law enforcement. Because their jobs are dangerous and high stress, officers need someone to talk to whether they know it or not. The chaplain plays a big role in dealing with the mind, spirit and body. This program highlights what they do, why they do it, and why having a chaplain on staff may be vital to your department.